About Dr. Christian Komor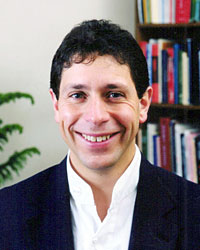 Christian R. Komor, Psy.D. is a Licensed Psychologist, Registered Naturopath and Founder of the OCD Recovery Center located in Grand Rapids Michigan. Offering a range of treatment programs including Housecall and Intensive Outpatient Programs, The OCD Recovery Center has developed a nation-wide reputation among professionals and patients for developing innovative and comprehensive practices.
Dr. Komor developed and supervised the creation of all direct treatment programs, bookstore materials and scientific protocols at the Center including those for: Trichotillomania, Tourette's Disorder, Hypochondriasis, Body Dysmorphic Disorder, Asperger's, and other OC-Spectrum disorders.
With over 20 years of professional experience Dr. Komor has combined his skills in naturopathy and integrative healthcare with traditional talk therapies to create a powerful synthesis for OCD treatment. Diagnosed with OCD himself in 1997 Dr. Komor became an impassioned speaker and nationally-recognized proponent of optimal OCD treatment methods.
A graduate of Wright State University School of Professional Psychology, Dr. Komor currently is a member of the Scientific Advisory Board of the OCD Foundation of Michigan. His books OCD and Other Gods (1999) and The Obsessive Compulsive's Meditation Book (2000) have been on the featured book list for the national Obsessive Compulsive Foundation.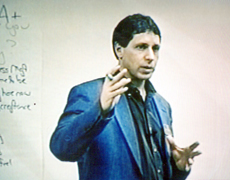 Dr. Komor is the author of numerous papers and articles in the area of OCD, integrative healthcare and medical applications of psychological practice and is the developer of A.S.S.E.N.T. Stress Management System. In 1992 Chris authored the internationally selling book The Power of Being (1992). Because of his innovative work in the area of obsessive compulsive disorders and mind/body healthcare Dr. Komor has been the focus of articles, and television and radio interviews across the United States.
Dr. Komor is an active member of a number of professional organizations including the American Psychosomatic Society, the Association for Applied Psychophysiology and Biofeedback, the American Psychological Association, the American Society of Experiential Therapists and the Michigan Society of Clinical Hypnosis. Chris is the founder and a past President of the West Michigan Society of Experiential Therapists and is on staff at several metropolitan hospitals.