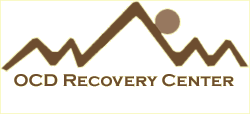 Services & Programs:
About Our Intensive Outpatient Program
Obsessive Compulsive Disorder (OCD) is part of a "obsessive compulsive (OC) spectrum" of disorders that include Hypochondriasis, Body Dysmorphic Disorder, Trichotillomania, Tourette's Disorder and possibly others neurobiological illnesses. All appear to have in common elements of obsessive thinking and partially involuntary compulsive rituals or motor tic behaviors. Genetically influenced disturbances or damage in different layers of the striatum and other associated areas of the brain have been implicated as causing or contributing to OC spectrum disorders. The disorders are for the most part chronic and can be significantly debilitating. Treatment involves medication, behavior therapy and other specialized interventions and can often be difficult and extended.
For some individuals with OC disorders, seeking treatment may be problematic due to the difficulties of travel and finding qualified practitioners. The OCD Recovery Center now offer two special options for OC spectrum disorders treatment. The first is an Intensive Outpatient Residential Program (IOP) where the patient can stay in a comfortable apartment near our clinic in Grand Rapids, Michigan and receive several hours of intensive outpatient treatment daily for a week or longer. The second is a specialized Housecall Program in which we travel to the home location of the patient anywhere in the world and deliver one to four days of highly intensive treatment in the home.
Unless indicated otherwise, all specialized INTENSIVE OUTPATIENT programs are conducted by Dr. Christian R. Komor, the founder of OCD Recovery Center. Dr. Komor is an American Psychological Association trained Clinical Psychologist and Board Certified Naturopath with seventeen years of clinical experience and twelve years of experience treating anxiety and obsessive compulsive spectrum disorders. Dr. Komor himself has OCD.
Please view the Intensive Outpatient Program Welcome Letter.
About Our Intensive Outpatient Program
OCD is a difficult disorder from which to recover. At times, people with OCD need more than traditional weekly outpatient psychotherapy can offer. Other individual are unable to locate appropriate treatment in their home location. The OCD Recovery Center offers an Intensive Outpatient Residential Program (IOP) where individuals with OCD can travel to our home city of Grand Rapids, Michigan and receive two to four hours of specialized individual OCD treatment daily for one or more weeks at a time. Treatment is generally covered by insurance if available.
Our aim in the Intensive Outpatient Program is to assist the patient in creating rapid change which will put them on an aggressive path back out of the wilderness of obsessions and compulsions and restore life serenity and optimal functioning as rapidly as possible. The goal of the IOP is to lay powerful groundwork for recovery. With the assistance of an aftercare plan involving loved ones, local mental health support and other caregivers the patient need only continue with the process which has been initiated during the IOP to achieve significant OC recovery success.
The following are some of the most important elements included in the Intensive Outpatient program:
Establishing or confirming diagnoses.
Identifying specific obsessions and compulsions.
Identifying related problem areas such as depression or social anxiety.
Identifying comorbid OC-Spectrum disorders.
Establishing a current objective measure of symptom severity.
Education, information and didactic learning.
Understanding the neurobiological and genetic nature of OC disorders
Learning to externalize the disorder.
Accepting the chronic nature of the disease.
Stabilizing pharmacological, phytomedicinal and related supports.
Developing lifestyle management and self-care skills:
Anxiety reduction and management.
Self-care, affirmation, and life enjoyment.
Obsession inoculation training.
Cognitive restructuring.
Support resources.
Social relationships and peer support.
Spiritual self-care.
Cognitive Behavioral Therapy (CBT)
Establishing Patterns for Ongoing Exposure and Response (ERP) Prevention Work.
Setting ongoing ERP and CBT goals.
Aftercare Planning:
Avoiding old OCD patterns.
Integrating continuing self-care.
Keys To Recovery
The OC Spectrum Disorders Intensive Outpatient Program utilizes the "Sixteen Keys" approach developed by the OCD Recovery Center which include:
First Key: Accurate & Complete Diagnosis

Second Key: Information, Education & Understanding Including OC Cycles

Third Key: Assessing History and Damage from Disorder and Grieving Losses

Fourth Key: Understanding Core Family of Origin Patterns Relative to Disorder

Fifth Key: Initiating and Refining Psychoactive and/or Phytomedicinal Medication Support

Sixth Key: Conducting Exposure and Response Prevention Based Behavioral Therapy

Seventh Key: Developing Lifestyle Management and Self-Care Skills

Eighth Key: Initializing Specialized Integrative Healthcare Tools

Ninth Key: Learning Stress and Anxiety Management Techniques

Tenth Key: Developing Cognitive Restructuring and Obsession Inoculation Strategies

Eleventh Key: Identifying and Transcending Core Fears

Twelfth Key: Identifying and Finding Alternatives for Unhelpful Self-Medicators

Thirteenth Key: Strengthening Family and Peer Relationships

Fourteenth Key: Reestablishing a Health Doing-Being Balance

Fifteenth Key: Repairing or Rebuilding Career and other Life Infrastructure Areas

Sixteenth Key: Developing Relapse Prevention Plan Including Emergency Plan and Ongoing Resource/Support Utilization
At the conclusion of the IOP experience follow-up instructions for continuing the recovery process will be provided in the form of a detailed Aftercare Plan. The Aftercare Plan consists of (1) an assessment and diagnosis overview (2) suggestions for cognitive changes (3) suggestions for lifestyle changes (4) suggestions for behavior therapy (5) an emergency plan and (6) ideas for resources and supportive services for continuing care. Telephone videoconference or e-mail consultations are often scheduled as part of the follow-up programming.
What are the costs and logistics involved in the IOP program?
There is no special fee involved for the IOP program. You will pay for time used at standard outpatient rates of $150 per hour - usually 4 hours per day or $600 per day. Because we will be setting aside valuable professional time, the entire cost of the first IOP (plus $185 for pre-treatment telephone consultation and paperwork) must be paid in advance and this fee (usually $785) cannot be refunded after 14 days prior to the IOP start date.
Accommodations
The Grand Rapids hotel market is very active and there are a plethora of new hotels and extended stay residences. Accommodations rates in Grand Rapids run about $250-300 per week. The OCD Recovery Center is located in downtown Grand Rapids within several blocks walking distance of the Amway Grand Plaza Hotel $$$ (616-774-2000), the Marriott Courtyard $$ (616-242-6000) and the Days Inn Downtown $ (616-235-7611). The OCD Recovery Centers clinic is a ten minute cab ride from the airport so a vehicle is not necessary, but rental cars are available at the airport. In order to make accommodations arrangements, contact the hotel of your choice directly. (Note that some treatment sessions may be held at the hotel or in community locations if this is helpful for working through specific obsessions and compulsions.)
Individuals participating in the OCD Intensive Outpatient Program have access to local healthcare and psychiatric support services as well as local OCD Support Groups during their stay. Specific Aftercare Plans are developed prior to leaving the Intensive Outpatient Program and follow-up by telephone or Internet is available and recommended. Consultations between our office and other professionals involved in supporting your recovery are also often part of the program.
What if it is difficult for me to travel?
We are sensitive to how difficult it can be for people struggling with high levels of obsessions and compulsions to travel, stay in hotels, etc. We will work with you beforehand, if necessary, to develop a plan to make the process as easy to manage as possible - perhaps even making use of the travel process therapeutically. The city of Grand Rapids is a safe, enjoyable and comfortable environment easily reached in a morning or afternoon plane flight from anywhere in the U.S. and offers many cultural and natural resources to enjoy.
How are the Intensive Outpatient and Housecall Programs Different?
The Housecall Program offered by the OCD Recovery Center is designed for persons with significant disability resulting from an OC spectrum disorder who are unable or unwilling to travel to Grand Rapids for our Intensive Outpatient Program. The Housecall Program is generally somewhat more expensive, but has the advantage of working in the patient's own environment where most obsessions and compulsions occur. The Intensive Outpatient Program allows the patient to get away from life stresses for a while and relax in a hotel environment. We would be happy to discuss with you the advisability of these two options in your particular situation. Both programs have a high degree of success in goal attainment and reduction in obsessions and compulsions (as measured by the Yale-Brown Obsessive Compulsive Scale).
How do I register for the Intensive Outpatient Program?
Review this description carefully as well as other information from our web site (www.ocdrecoverycenters.com) or that we send you upon request.
Contact our office for a complementary telephone consultation (approximately 10 minutes) to ask any questions you might have about the program. At this time we will set up dates for the Intensive Outpatient Program if you have decided to attend.
Fill out as much of the registration forms that you feel comfortable completing and mail, fax or e-mail them back to us along with a deposit of $785. These funds may be mailed by check, wire transferred, or entered via secure server which can be found in the Bookstore on our web site. $185 of the deposit covers administrative costs, pre-treatment telephone interviews and post-treatment Aftercare Plan preparation. All fees paid in advance of the IOP are refundable up to 14 days prior to the first day of the IOP.
We have also found it is important for us to coordinate with physicians prescribing medication for your obsessive compulsive disorder. We like to begin this process prior to the actual program so that any medication changes we may recommend will have at least some time to begin to take effect and initial side effects will have diminished prior to our work together.
What else should I know and what should I bring to the Intensive Outpatient Program?
You will have priority during the weeks although there will be other clients being treated.
Can use paging during the week if needed (e.g. becoming stuck on an exercise) at 888-405-7627 (option 1).
If you are delayed, stuck, or distracted this is okay, but you will still be billed for reserved time.
Please make sure you let us know where you are staying and your cellular phone number (if any) so we can get in touch with you while you are here.
Bring someone with you who is supportive and understands at least a little about obsessive compulsive disorders and what you are trying to accomplish.
I am frequently running late and then will catch up our time on the back end of the session. Don't let this worry you. It is normal at our office.
We suggest you divide your week between working, resting and doing some fun and enjoyable activities. It is particularly important that you are as well rested as possible prior to and during your Intensive Outpatient Week.
We have materials on places to stay, insider restaurants and hot spots and things to do while you are in the area.
It is helpful if you bring your laptop computer with you if available and set up an internet connection in your room. This is optional but often comes in handy.
Please bring a small tape recorder / player unless you can make recordings on the computer you are bringing.
Make sure that you bring with you any relevant materials such as:

Reports and doctors notes.
List of medication history.
Items or photos of items that trigger your obsession / anxiety.
Books, journals, notebooks, diaries, etc. that you have been using or would like to start using as part of your healing.
The OCD Recovery Center Intensive Outpatient Program can be a wonderful opportunity to begin a recovery program or to jump-start an OC recovery process already underway. We invite your questions regarding this unique program and look forward to the possibility of working together to restore the self-ownership, freedom and joy that is your birthright.
To set up or ask further questions about the OCD-RCOA Intensive Outpatient Program please contact us.