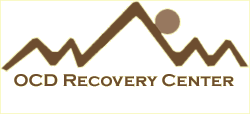 Services & Programs:
About Our Telephone and Video Conferencing Program
Staying In Touch With the Assistance You Need
Through the Teleconferencing Program individuals with OCD can participate in regular treatment sessions via the telephone or video conferencing through the Internet. Treatment is generally covered by insurance if available. Sessions are billed at usual outpatient rates and can be paid for by credit card through this web site or directly at the time of the Teleconferencing Session. As with all our programs, the Teleconferencing Program is designed to assist the individual in creating rapid change which will put them on an aggressive path back out of the wilderness of obsessions and compulsions and restore life serenity and optimal functioning as rapidly as possible.
The following are some of the most important elements included in the Teleconferencing Program:
Establishing or confirming diagnoses
Identifying specific obsessions and compulsions
Identifying related problem areas such as depression or social anxiety
Identifying comorbid OC-Spectrum disorders
Establishing a current objective measure of symptom severity
Education, information and didactic learning
Understanding the neurobiological and genetic nature of OC disorders
Learning to externalize the disorder
Accepting the chronic nature of the disease
Stabilizing pharmacological, phytomedicinal and related supports
Developing lifestyle management and self-care skills
Anxiety reduction and management
Self-care, affirmation, and life enjoyment
Obsession inoculation training
Cognitive restructuring
Support resources
Social relationships and peer support
Spiritual self-care
Cognitive Behavioral Therapy (CBT)
Establishing Patterns for Ongoing Exposure and Response (ERP) Prevention Work
Setting ongoing ERP and CBT goals
Aftercare Planning
Avoiding old OCD patterns
Integrating continuing self-care
Keys To Recovery
The OC Spectrum Disorders Telephone and Video Conferencing Program utilizes the "Sixteen Keys" approach developed by the OCD Recovery Center which include:
First Key: Accurate & Complete Diagnosis

Second Key: Information, Education & Understanding Including OC Cycles

Third Key: Assessing History & Damage from Disorder & Grieving Losses

Fourth Key: Understanding Core Family of Origin Patterns and Psychological Dynamics

Fifth Key: Identifying & Transcending Core Fears

Sixth Key: Identifying & Finding Alternatives for Unhelpful Self-Medicators

Seventh Key: Initiating and Refining Psychoactive &, or Phytomedicinal Medication Support

Eighth Key: Initializing Specialized Complementary & Integrative Healthcare (CIH) Tools

Ninth Key: Learning Stress & Anxiety Management Techniques

Tenth Key: Developing Lifestyle Management & Self-Care Skills

Eleventh Key: Developing Cognitive Restructuring & Obsession Inoculation Strategies

Twelfth Key: Conducting Behavioral Therapy

Thirteenth Key: Strengthening Family & Peer Relationships

Fourteenth Key: Reestablishing a Healthy Doing-Being Balance

Fifteenth Key: Repairing or Rebuilding Career & other Life Infrastructure Areas

Sixteenth Key: Developing Relapse Prevention Plan Including Emergency Plan & Ongoing Resource/Support Utilization
What are the costs and logistics involved in the Teleconferencing Program?
There is no special fee involved for the treatment phase of the Teleconferencing Program - simply the hourly charges of $140 (per 45 minute "clinical hour"), which are normally paid by credit or debit card at or prior to each session. The initial session is normally scheduled for a full clinical hour and some psychological testing, or records transfer may be initiated at that time. Subsequent sessions are sometimes arranged as half-sessions depending on need.
An excellent choice for conducting long-distance sessions is videoconferencing via the Internet. We can instruct the individual in the specifics of video conferencing if they are not familiar with the technology. This can be easily accomplished in 10 to 15 minutes by all patients with access to a computer, the Internet and a digital video camera (less than $50 investment). We have found that videoconferencing is "the next best thing to being there". We utilize Microsoft NetMeeting which is a free service. In some cases e-mail consultations can be of benefit as well.
How do I get started with the Teleconferencing?
Review this description carefully as well as other information from our web site or that we send you upon request.
Contact our office for a complementary telephone consultation (approximately 10 minutes) to ask any questions you might have about the program. You can also e-mail us with questions. At this time we will set up dates for the initial Teleconference and also decide on a format (e.g., telephone, videoconference, e-mail).
Complete the registration forms and mail, fax or e-mail them back to us. Place a credit card order on this web site or mail a check for $140 to cover the initial consultation. (All fees paid in advance of the Teleconferencing Program are refundable up to 14 days prior to the first day of the Teleconferencing Program.)
We have also found it is important for us to coordinate with prescribing physicians as well as other treatment providers involved with the individual's recovery progress.
The OCD Recovery Center Teleconferencing Program can be a wonderful opportunity to begin a recovery program or to jump-start an OC recovery process already underway. We invite your questions regarding this unique program and look forward to the possibility of working together to restore the self-ownership, freedom and joy that is your birthright.
To set up or ask further questions via e-mail about the OCD-RCOA Teleconferencing Program please use our contact form.