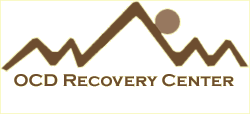 Expert Consensus Treatment Guidelines for Obsessive-Compulsive Disorder: A Guide for Patients & Families
If you or someone you care about has been diagnosed with obsessive-compulsive disorder (OCD), you may feel you are the only person facing the difficulties of this illness. But you are not alone. In the United States, 1 in 50 adults currently has OCD, and twice that many have had it at some point in their lives. Fortunately, very effective treatments for OCD are now available to help you regain a more satisfying life. Here are answers to the most commonly asked questions about OCD.
How is Obsessive-Compulsive Disorder Treated?
The first step in treating OCD is educating the patient and family about OCD and its treatment as a medical illness. During the last 20 years, two effective treatments for OCD have been developed: cognitive-behavioral psychotherapy (CBT) and medication with a serotonin reuptake inhibitor (SRI).
Stages of Treatment
Acute treatment phase: Treatment is aimed at ending the current episode of OCD.
Maintenance treatment: Treatment is aimed at preventing future episodes of OCD.
Components of Treatment
Education: crucial in helping patients and families learn how best to manage OCD and prevent its complications.
Psychotherapy: Cognitive-behavioral psychotherapy (CBT) is the key element of treatment for most patients with OCD.
Medication: Medication with a serotonin reuptake inhibitor is helpful for many patients.